There's a lot of variety in the guys' athleisure landscape. Joggers, sweats, oh my.
I've been looking for something akin to my wife's yoga pants for long flights. Something comfortable with sweatpants, but lighter and more stretchy. While browsing a recent Nike sale I saw their "running pants" concept - essentially they are tights from your calves down, but looser up top. End result is a super sleek cut that doesn't make you look like Peter Pan
(Peter rocking visvim FW13 elf shoes)
We picked up a pair of the Nike Phenoms a few months ago and have now worn them for 30,000+ miles - Italy and back, across the country a half dozen times. They're lightweight, incredibly stretchy, and look great with a tee shirt and sneakers. The pants run tight from the calves down, but up top they feel like a normal pair of sweatpants. They're a great pant for bopping around the city - perfect weekend pants. The pockets are lowkey one of my favorite things.. the zipped opening is wide enough to fit anything, but they have the perfect depth to fit an iphone X. It's hard to describe, but man - great pockets which is hard to find on athletic pants.
Remember - running pants have a focus on lightweight warmth, so they will be hot during the summer. However they are the absolute best weight for a plane cabin, or for running around 3/4ths of the year.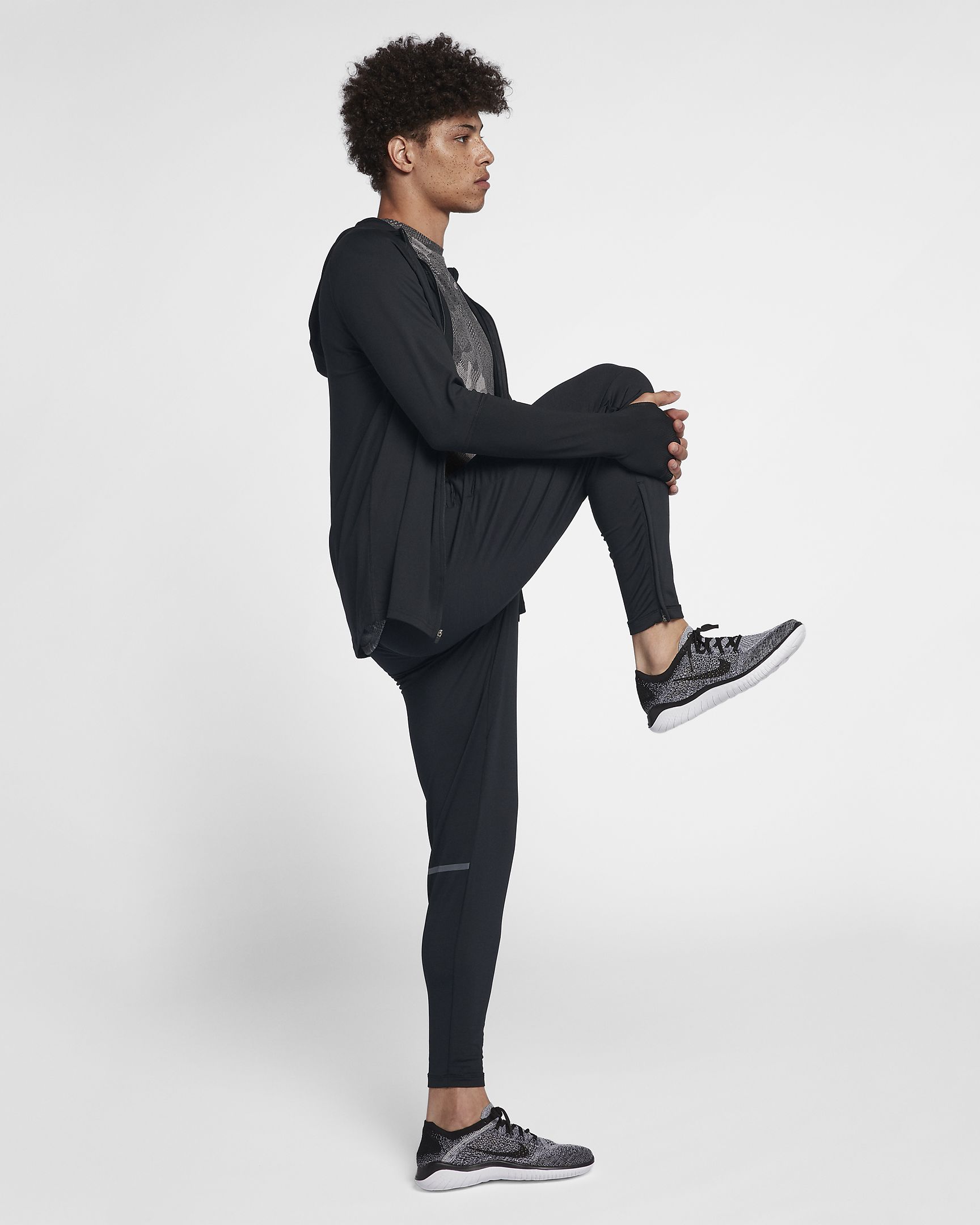 All in all wonderful pants that feel super nimble and will be awesome for travel. One small thing I love about these? The knees don't bag out. My biggest issue with stretchy pants is the 'recovery rate' - i.e. how easily they stretch back to normal. These things bounce right back to place, which keeps the sleek silhouette you want with a pant like this. When packing space is at a premium, these are great for 3-4 days wear without getting saggy or developing an odor.
RE: Price - Nike stuff is expensive - I wouldn't pay over $50 for these. Keep your eyes peeled for the next "20% off sale price" promo nike runs, and get them straight from nike.com for a steal.